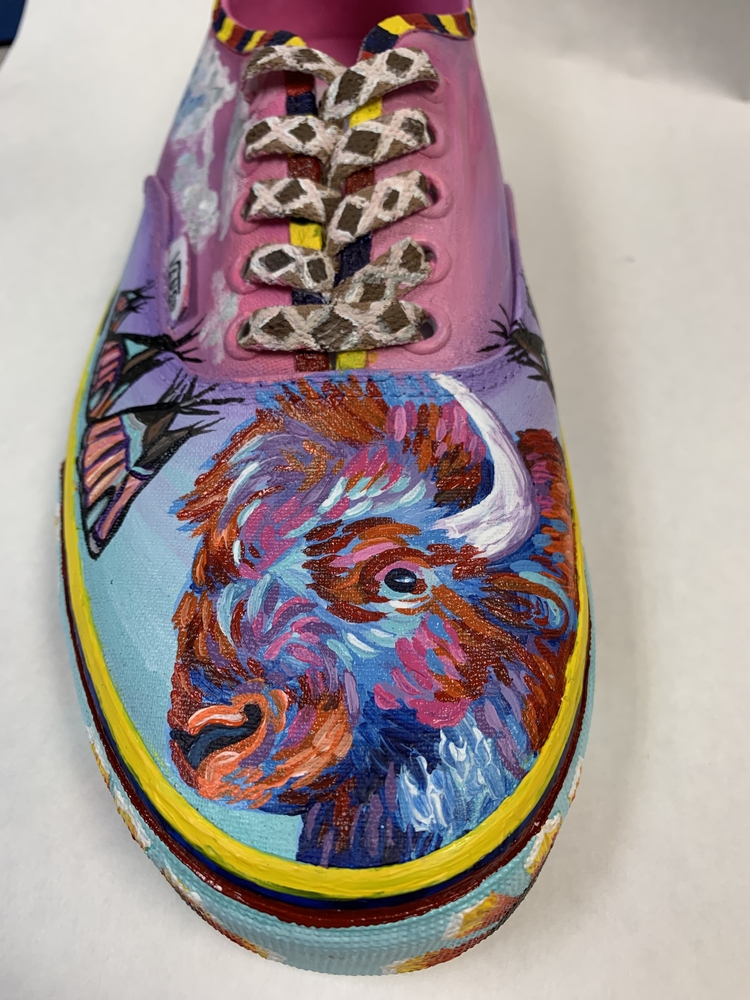 Update: Custom Vans Submitted
ctaylor
Monday, April 15, 2019
Update on the Custom Vans Contest, which Cache High School was selected
to participate in by the Vans Custom Culture—Today we submitted our submissions for "Local Flavor" and "Off the Wall." Local flavor represented Cache, OK and Off the Wall was a tribute to Natalie Hults. They will announce winners April 20th.
A huge shout out to Makena Callarman, Rhyinn Welborn, Caleb Livingston, Hayden Cable, & Madeline Cordray for their artistic and meticulous detail of capturing
the heart of Cache in 2 pairs of VANS. Thank you to Mrs. Shanna Mellot and Mr. Brian Kowena for facilitating this project!
The top 50 designs will go to online voting, and the top 5 designs will receive a prize. The school with the most votes receives $75,000 for the art department.
We will be raffling these shoes off soon. Be on the lookout to buy a ticket 🎫