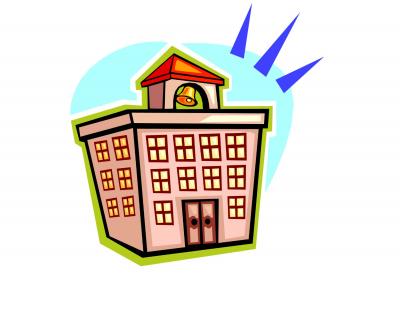 Attached in this email is the Cache Public Schools re-opening plan as well as our face-covering requirements. When school was closed in March this was not what we envisioned school looking like for the fall of 2020 but unfortunately, this is the state we are in. Schools across the state have been working extremely hard this summer to come up with some type of plan that will help keep students and staff members safe and resemble some type of normalcy. We also understand that parents are having to make tough choices regarding their children and how they will attend school this fall. There have been several questions and there will be plenty more. I will attempt to answer some of the more common questions I have been asked recently.
1) At what point or what would be the threshold of positive Covid19 cases that would cause the school to close? We would follow along with the Oklahoma COVID 19 alert system and if our county moved into the orange closure would be considered or multiple positive cases in our school.
2) If school is to shutter, how long would that be? 2 weeks per the CDC quarantine suggestion?
The positive case would be 14 days or negative test or Dr. release. Exposure would be based on close contact which is within 6 feet for more than 15 minutes. Students that have been in close contact would need to self-quarantine and monitor for symptoms. Others would monitor for symptoms.
3) If school is to shutter, what distance learning platform would the school/students utilize? Would it be the Fuel online school platform if the students chose the fulltime virtual option or something different? If school was to close the students that are in person would switch to virtual which would be facilitated by our teachers. Teachers have been working or should be working on developing virtual lesson plans in case of closure and for virtual learning. The main system will be google classroom.
4) If parents choose to enroll in the virtual option, what course offerings for honors classes and advanced placement classes would be offered? Middle school high school? Yes AP classes are offered for high school students. Honor classes are not offered but are self-paced and would have the opportunity to advance faster. Also if a parent chooses to participate in the full-time virtual option those students are still CPS students and can participate in all activities such as athletics, band, prom, etc… To participate in athletics the student must be on campus one hour per day which could be their athletic period.
5) If a student enrolls in the virtual option for the fall semester, would they be able to return to the classroom for the spring semester? Would they be able to keep their same classes?
Yes
6) If students chose the virtual option, how involved would the teachers at Cache be on the lesson plans and the online platform? If students chose the virtual option the FuelED program will provide the curriculum and instruction. However, we will have one teacher that facilitates and make contact with those students for any help etc….
7) Does the online platform use instruction by Cache teachers or is it a prerecorded video instruction from other teachers? Does one size fit all platform? The Fueled Program will have video instruction if they chose full-time virtual students. In-person students the instruction will be provided by the teacher through google classroom, video, video conferencing to resemble what happens in the classroom as much as possible. This will be a much different look than what we saw in the spring.
8) If masks are mandated, will students be required to wear them all day or only when social distancing is unachievable? Masks will be required with breaks throughout the day. This will depend on if the state will mandate. We will use the COVID alert system which details are included in this email.
9) What do you see the classroom sizes to be? Do you feel the virtual classroom is going to reduce the class sizes? Yes, the virtual option is going to reduce class sizes. It will be a challenge to achieve social distancing.
10) Are students going to change classes or are teachers? TBD
11) Are students going to utilize the cafeteria during lunch and if so, how is social distancing going to be achieved? We are looking at staggering lunch periods and eating in class groups we are also looking into the purchasing of picnic tables etc for eating meals outside etc..
12) Will students still have recess and PE classes and if so, how will social distancing be achieved? Yes, PE is still required but outside PE will be encouraged during nice weather, Recess will still be part of the regular day.
13) If students change classes, how will social distancing be achieved? TBD
14) Will there be a blended virtual/classroom option available? Perhaps 3 days in the classroom and 2 days virtual or would it be fulltime either or? Essentially our calendar with the virtual days is blended. With the possible threat of another need for closure, we felt our students and teachers would be better prepared for any long term closure if we practiced the virtual learning process during this school year. This will not resemble what it looked like in the spring.
15) If students return to the classroom in the spring semester, would they be on the same track as the other students who have been in the classroom during the fall semester? The expectation would be yes but the Full-time virtual is set at one's own pace. A student may be ahead if they apply themselves or could be the opposite and be behind.
I realize there will be several other questions that will arise and we will do our best to attempt to answer them all. I am confident that we have such a great staff and we will pull this off and be great at it. PLease feel free to contact me at any time I will do my best to answer the many questions. Please click the link below for the Re-Opening plan.