EDIT MAIN
---
Technology Help for Families
---
If you need help with a password, whether it be for Wengage or a Student's Email, please reach out to us by using this link: https://forms.gle/5FqjfBZU48JwKT569. Fill out the form and someone will respond to help you. Please know that we are processing these as quickly as we can.
ClassLink is a single sign-on website for all other Cache Schools' online curriculum programs. Using the ClassLink site will automatically log the student into their online textbooks and other online curriculum programs, such as iStation, Accelerated Reader, Moby Max, Study Island and more. Here are the directions for using ClassLink.
Here is a guide for using Classlink: https://5il.co/e3go
---
---
Emergency Internet Resouces
---
Several area Internet providers have released plans to help families who need connectivity during the school closure. Click below to find out what companies who serve your residence are doing.
---
---
Free Digital Reading Resources
---
Many of our vendors have opened their digital libraries for free access during this time, and Amy Mullen, Cache Librarian, has put these together in a document for your use.
Even if you cannot do any other distance learning during this time, reading and writing in a journal (about the book or whatever is going on in life) is a great way to increase vocabulary and maintain other skills. Reading just 30-60 minutes each day will help students make gains, and many of these resources can be downloaded to a phone.
Here is the link for these resources: Free E-Book Resources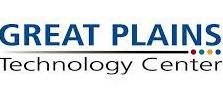 ---
Great Plains Technology Center Distance Learning Plans
---
The Great Plains Career Tech Center has provided us their Distance Learning Plans. Please click here to download the information. In the document, you will find contact information in case you need assistance.
Great Plains Distance Learning Plans
---
Social Emotional Support While Distance Learning
---
Cache Public Schools recognizes that the coronavirus pandemic is an unprecedented and constantly evolving circumstance impacting the lives of our students and families. As you and your children join us in facing the adjustments to the learning process, we know that the social, emotional and behavioral needs of students are essential keys to continued learning.
This folder is intended as a resource bank for students and families for quick references and tips on addressing the social, emotional and behavioral needs of your children at home, particularly as it relates to their readiness to learn from a distance. Please use any and all resources that suit the needs of your family and child(ren).
If your child is in need of social, emotional, or behavioral support, or if you, the parent, need assistance in supporting these needs for your child, please also do not hesitate to contact your child's Teacher or School Counselor. We are here to help!
Trena Burch, Primary School, trena.burch@cacheps.org
Jennifer Thompson, Intermediate Elementary, jennifer.thompson@cacheps.org
Becky Smith, 5&6th and Middle School, becky.smith@cacheps.org
Carol Blanton, High School, carol.blanton@cacheps.org
Tammy Fritz, High School, tammy.fritz@cacheps.org
Military Student Counselor
If you are a student whose parent is active/retired military, Mr. Stewart is available during this time as a resource. Please see his contact information below.